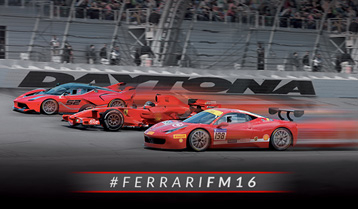 PRESIDENTS' ANNUAL MEETING 2016 – DAYTONA BEACH – FL – USA
Vetasoft will fly for Daytona Beach with Ferrari.
Still in the continuation of our partnership with Ferrari (see previous article here), Vetasoft will show his mobile solution to the 45 president's club during the Ferrari annual meeting. Our company will attend to the president's annual meeting that will be held in Florida, Daytona Beach during the event "Finali Mondiali".
We will keep you informed about this great event for Vetasoft.
If you want to learn more about our mobile services and solutions, do not hesitate to contact us here.